Why dynaCERT?
We are a growing energy sector company that specializes in delivering Carbon Emission Reduction Technologies to a global marketplace. Throughout our years in business we have worked to provide a reliable and effective electrolysis unit that would generate hydrogen and oxygen on demand to: (A) address the growing requirements to reduce emissions; and (B) provide an increase in fuel economy.
By partnering with expert scientific engineers along with a dedicated product development team, we overcame critical engineering challenges and successfully completed positive field studies with our HydraGEN™ unit. Proven to deliver results, the HydraGEN™ continues to be sold in North America and abroad. The results show that the HydraGEN™ has the ability to reduce emissions, increase torque, improve engine oil quality. This is significant.
With the ability to deliver a return on investment (ROI) our approach to enhance product development into additional market platforms has created global interest. We continue to expand out partnerships with industry leaders, major corporations, private companies and government bodies. These relationships are strengthening our presence, and helping pave the way for our technologies expansion in rail, marine, oil/gas, mining applications and stationary generators. dynaCERT is on the move.
Our future is exciting. Our perspective is global. Our Mission is achievable.
Capital Structure
239M
Shares Issued
& Outstanding
Transfer Agent: Equity Financial
Auditors: Ernst & Young
Legal Counsel: Law Office of Brian Illion, & TingleMerret LLP
Information may be delayed by 20 minutes.
Investor Presentation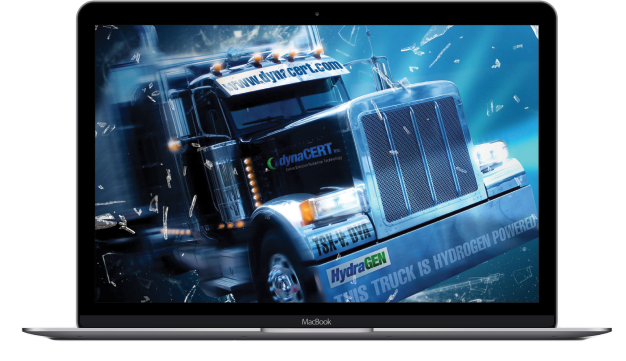 Download Presentations
Press Releases
Archived Press Releases
Click to expand
Resources
Annual & Quarterly Reports